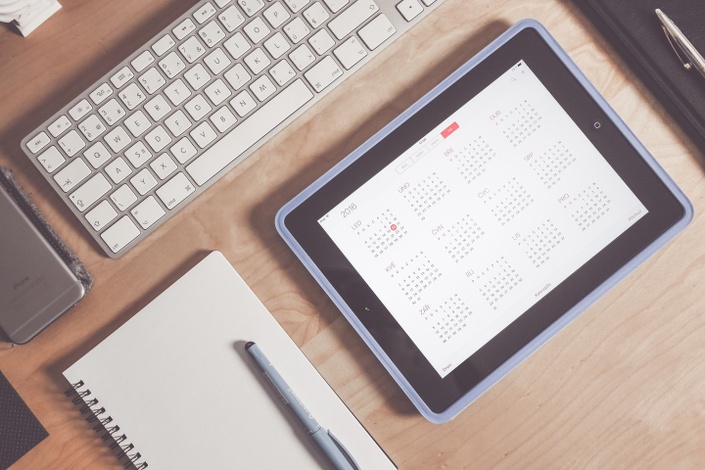 Digital Teaching and Learning Competencies
Your one-stop course to make sure you have the digital skills essential for teaching and learning
SIGN UP TODAY TO GET ON THE WAITING LIST! ONCE REGISTERED, YOU WILL HAVE ACCESS TO THE COURSE WHEN IT IS RELEASED IN MAY 2019!
Using the NC Digital Learning Competencies (DLC) as a context for professional learning standards, we have created a program for school districts, schools, and educators (teachers and administrators) to address these needs, learn, and show evidence of their learning.
Educators can take their chosen course of study in various ways. Each module guides educators through the DLC standards or pillars, providing resources/tutorials that apply to the technology needed for participants to show evidence of their competency in these areas. A digital portfolio will be created, curated, and turned in by each participant. Evaluation and feedback along the way will be provided to each participant for each standard and focus area. A certificate will be awarded to each participant after completion of all the required portfolio artifacts.
Classroom Teacher DLC
Leadership in Digital Learning - Exploring, curating, and creating learning communities digitally and face-to-face to promote professional growth and student learning. Sample artifacts could include certificates or badges earned in online communities, posts and discussions from communities actively engaged, lesson plans collaborated on with other educators to show growth in infusing the most appropriate method of technology for the practice/experience/activity with students.
Digital Citizenship - Discover how to best model and safely use digital tools for teaching and learning. Sample digital artifacts could include teacher copyright and fair use quiz results, instructional rubrics used to demonstrate understanding of digital citizenship through student work and assignments, curriculum or lesson plans used to teach/model digital citizenship, projects or experience that apply digital citizenship in publishing and sharing online media with others through advanced communication tools. Participants also would need to show how they are designing and provide opportunity for equitable and accessible use of technology for all learners.
Digital Content and Instruction - Classroom teachers will design learning experiences that pursue individual interests or engage personal learning for each student, while guiding them through learning how to be active participants in their own learning, goals, and reflection. Teachers will evaluate digital tools on their effectiveness for the desired outcome and modify in form and function the physical environment for learning digitally. Sample digital artifacts could include: interest inventory form, projects with choice, autonomy, and self-efficacy; goal setting templates and reflections via writing or video, as well as before and after images of physically learning spaces with explanations and reasoning of the changes.
Data and Assessment - Integrating the use of data from both formative and summative assessments to direct best teaching and learning practices, focusing on digital tools that help students monitor and assess their learning. Teachers will also use data to coordinate and plan specific learning experiences, lessons, and activities that will identify and address student learning skills that need fostering and gaps to address each learner profile. Sample digital artifacts could include student profile spreadsheets (student names or personal information would not be shared), action plans to address student learning needs, growth, and enrichment, OneNote classroom notebooks or websites with student portfolios, or other assessment tools needed to verify student mastery or progress toward a specific goal or need.
Your Instructor
Meet Nic Finelli, Founder and Chief Learning Engineer of Blended Tech Learning

Nic is a digital learning and technology integration artist. Nic's most exciting endeavor to date is Blended Tech Learning, founded in 2011 to empower others by providing them essential knowledge and skills.
With more than 20 years of classroom teaching experience and years of service as a school-based technology integration specialist, Nic has an immense appreciation for the teaching and learning context and an extensive firsthand knowledge base unmatched among full-time providers in the edtech field today.
Nic has served 20,000 educators in 1000+ schools in 45 states. He provides digital teaching and learning integration consulting and professional development in every region of the U.S. He is a Google for Education Certified Trainer, a Microsoft Innovative Educator Master Trainer, and has worked as an Apple Professional Learning provider and a SMART Certified Education Consultant.
Additionally, Nic is a National Board Certified Teacher, a Google for Education Certified Innovator, an Apple Teacher, and a Minecraft Global Mentor and Certified Trainer. He's worked for YouTube as a YouTubeEdu Teachers Curator, a Hapara Certified Champion Educator and Trainer, Sphero Senior Professional Learning Specialist, zSpace Trainer, and a Discovery Star Educator. He holds a Master of Arts in Teaching and has instructed graduate level courses in technology integration.
As a full-time digital learning specialist, professional development trainer, and consultant, Nic and Blended Tech Learning serve education, business, and government organizations. He looks forward to serving you, too!
To connect with Nic: [email protected]

Frequently Asked Questions
When does the course start and finish?
This course will be released for access in May 2019. Once released, students may start anytime they wish. However, once they start the course, they will have 4 months to complete (about 17 weeks).
How long do I have access to the course and mentoring?
After enrolling, you will access across any and all devices you own for 4 months.
What if there is a questions not answered here?
Please contact us at
[email protected]
with any other questions or if you need something clarified.